If you're looking to find the best life coach near you, you've come to the right place.
Have you been a bit apprehensive in your search because you know it's not cheap and want to make sure it works?
"Finding the right life coach isn't as easy as a Google search."
Let us help guide you to make the wisest decision.
In this article, you'll learn the easiest ways to find a life coach that is effective, convenient, and affordable.
The end of the article will provide a link to the #1 resource we recommend for locating the best life coach in your area by entering your zip code.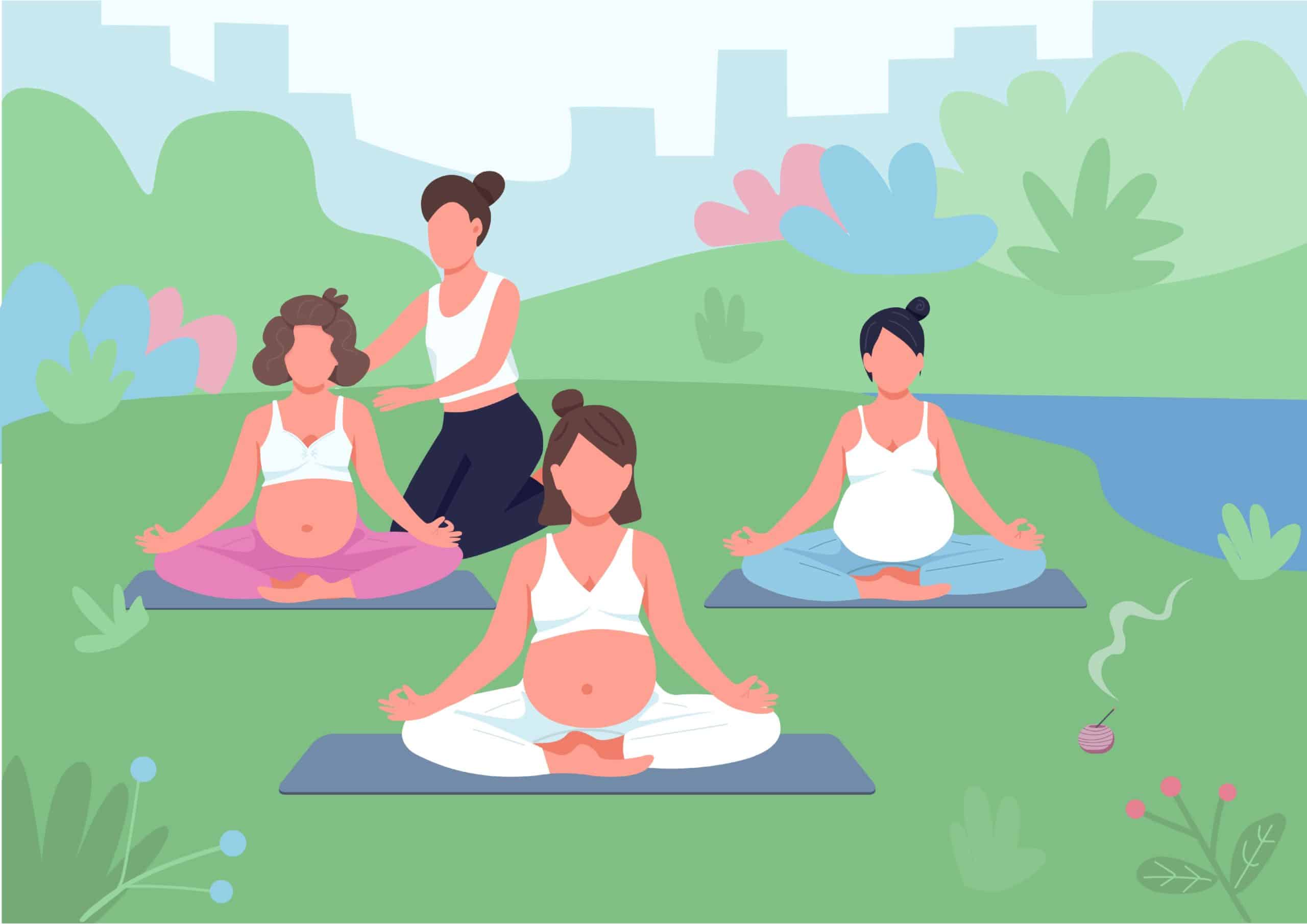 Below you'll find a table of contents, making it easy for you to get specific questions answered fast.
We cover the most commonly asked questions you want answers to.
Behind the scenes, we are actively creating a directory of life coaches in all 50 states, which is 40% complete.
If you're looking in a specific area near you, send us an email, and we can make a recommendation based on our selection criteria and growing database.
Table of Contents
Life Coach vs. Therapist
Overcoming the Mental Health Stigma
The Benefits of Finding a Great Life Coach
What to Expect With Life Coaching
How Much Does a Life Coach Cost?
Life Coach vs. Therapist?
Which should you choose?
The answer to this question depends on what you're struggling with.
Let's compare the top 10 reasons to see each to reveal which option is best for you.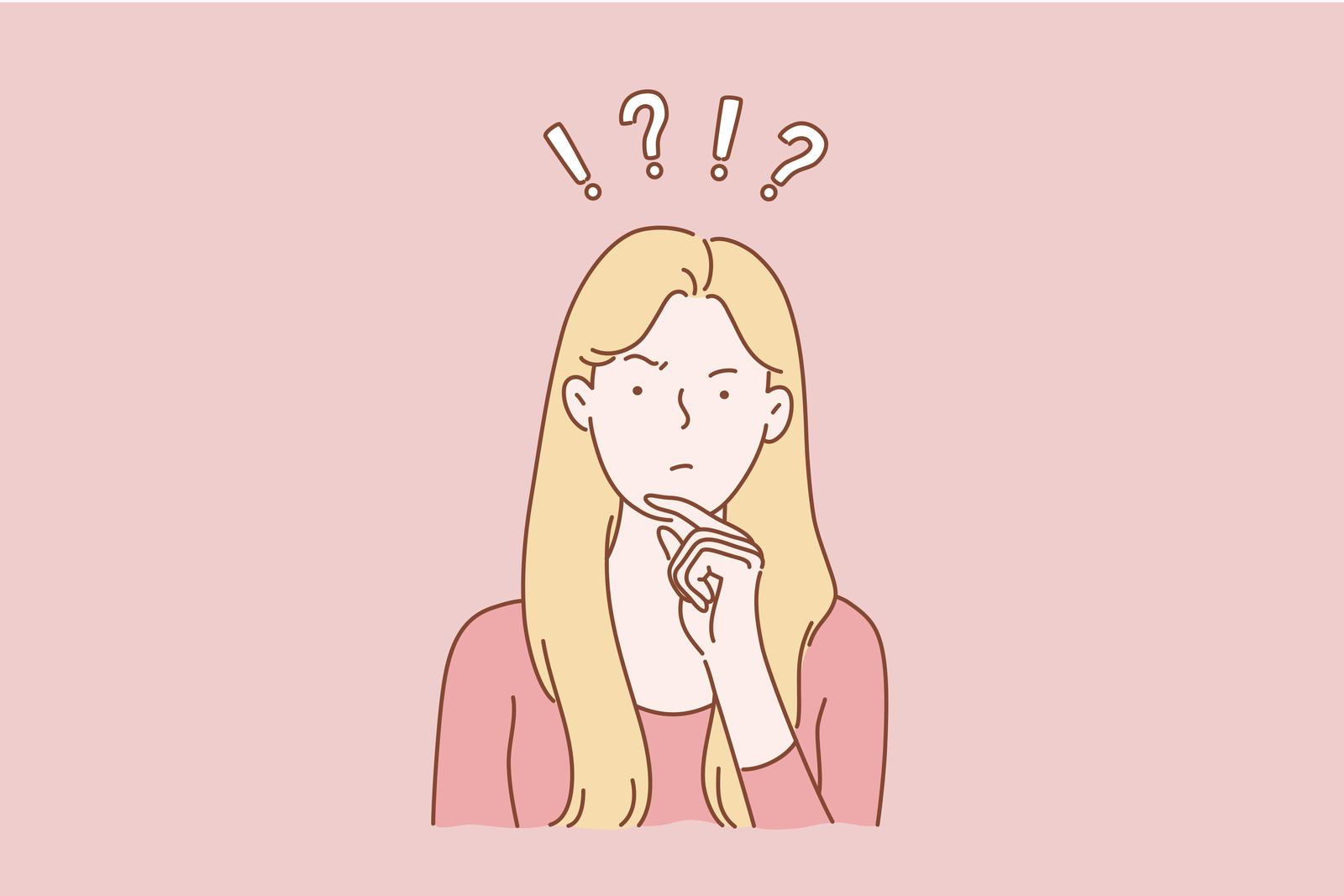 The most important thing to keep in mind is all of us can benefit from some help.
"Don't make the mistake of letting the stigma surrounding mental health hold you back."
You deserve to live your best life!
10 best reasons to see a therapist
You have suicidal thoughts.
Depression lasting several months.
I have been feeling anxious for several months.
Aggressive or threatening behaviors.
Substance abuse.
You've experienced trauma.
Difficulty overcoming grief or loss.
Eating disorders.
Feel helpless.
Feel you've lost control.
10 best reasons to see a life coach
Help achieve your goals.
I am looking for accountability.
Improve your mindset.
Gain clarity and direction.
Become more self-aware.
Make better decisions.
Build confidence and self-esteem.
Create better habits and routines.
Become a better version of myself.
Break self-limiting beliefs.
The biggest difference between a life coach and a therapist is a trained therapist has a more formal education.
Both licensed social workers and psychologists graduate from accredited programs and must be licensed by the state.
"Life coaches are more loosely regulated and do not need such credentials."
Life coaching has recently gained popularity because of the decreased mental health stigma.
Overcoming the Mental Health Stigma
One of the top reasons people who need help don't get it is the stigma that surrounds mental health.
Every single one of us has felt anxious, fearful, or depressed at one point or another.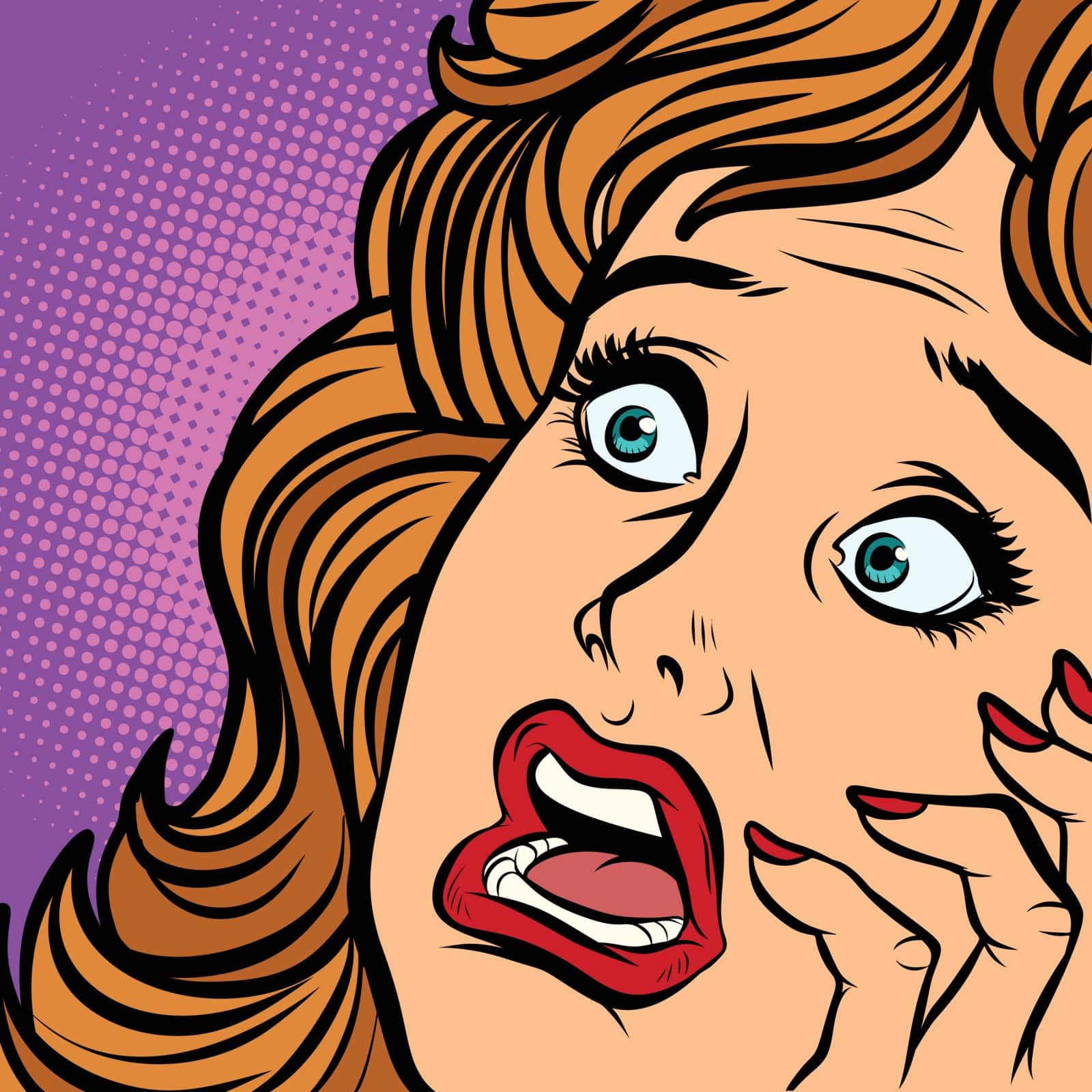 These emotions are 100% part of the human experience.
"Why do so many of us associate shame, guilt, humiliation, or embarrassment when it comes to our mental health?"
It's our fear of judgment from others.
What will my husband think?
Will my mother blame herself?
Is this a sign I'm weak-minded?
Do you make the mistake of worrying about other people's opinions instead of your own?
Now is the time to start putting your needs first!
The Benefits of Finding a Great Life Coach
What's in it for you?
If you pull the trigger and make the decision, you expect results!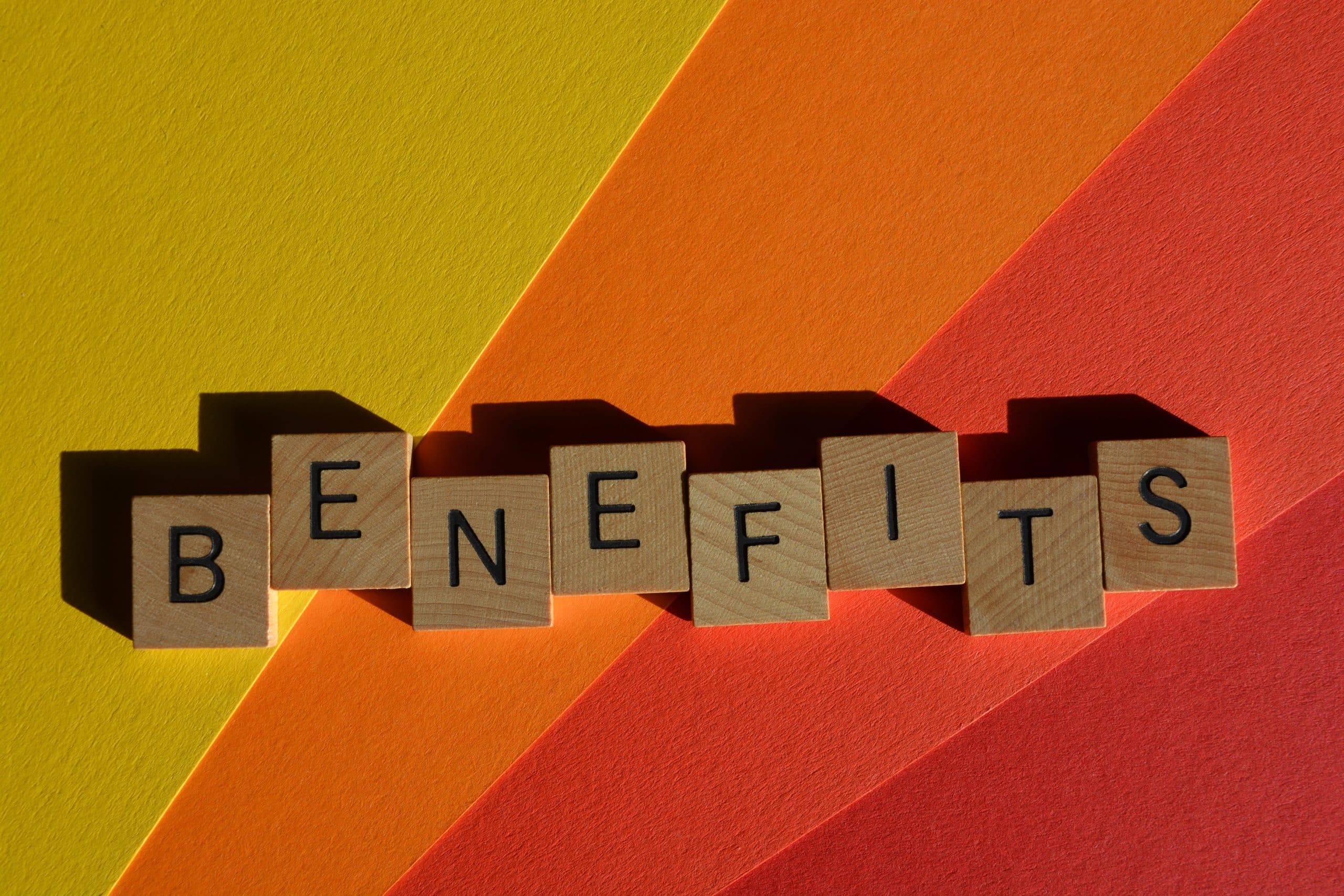 Here's a list of benefits commonly stated by people who have hired life coaches in the past.
"I gained a ton of clarity in finding a new career."
"I've gained clarity and direction in my life."
"Changing my perspective on things has truly changed my life."
"I'm feeling happier than ever."
"My mindset has dramatically improved!"
The benefits to the way you live your life can be transformational.
The benefits listed above are a very small snapshot of what you can expect from life coaching.
What to Expect With Life Coaching
Setting realistic expectations right out of the gate is very important to your success when hiring a mentor.
Here is what you can expect.
Discovery call
Most life coaches will start by ensuring you're a good fit for each other.
This starts with a quick 15-minute discovery call where you can both learn more about each other and see if it's the right fit.
Questions you can expect to be asked include:
"What are you struggling with most?"
"What have you tried to alleviate your concern?"
"How much time and effort are you willing to put into this?"
Here are some questions you should consider asking to ensure a great choice:
"What do you specialize in most?"
"What will our communication look like? Phone, WhatsApp, email?"
"Do you offer actionable tips I can put into action?"
Life coaching becomes a very intimate experience as you're sharing things you may have never shared with any ever before!
Don't rush this process.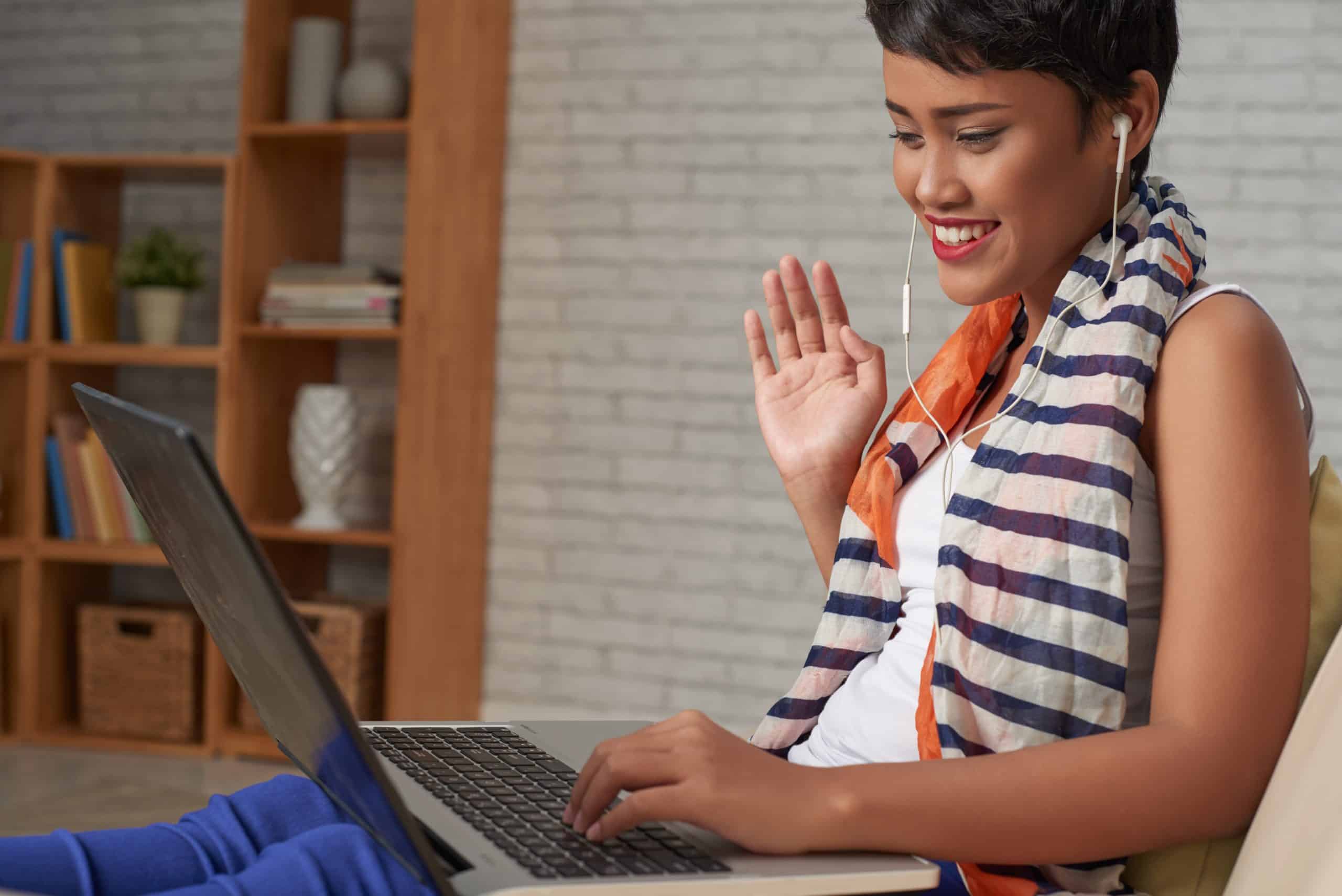 You'll know you found the right coach.
Trust your gut instincts.
How long does a typical coaching call last?
The typical call length is 45 minutes long.
How often will we meet?
Most coaches recommend weekly calls.
Do we meet in person?
I'm writing this towards the end of the pandemic and can tell you remote coaching has exploded!
The days of in-person meetings appear to have changed forever.
Although in-person coaching certainly exists, remote or online coaching has become the new norm.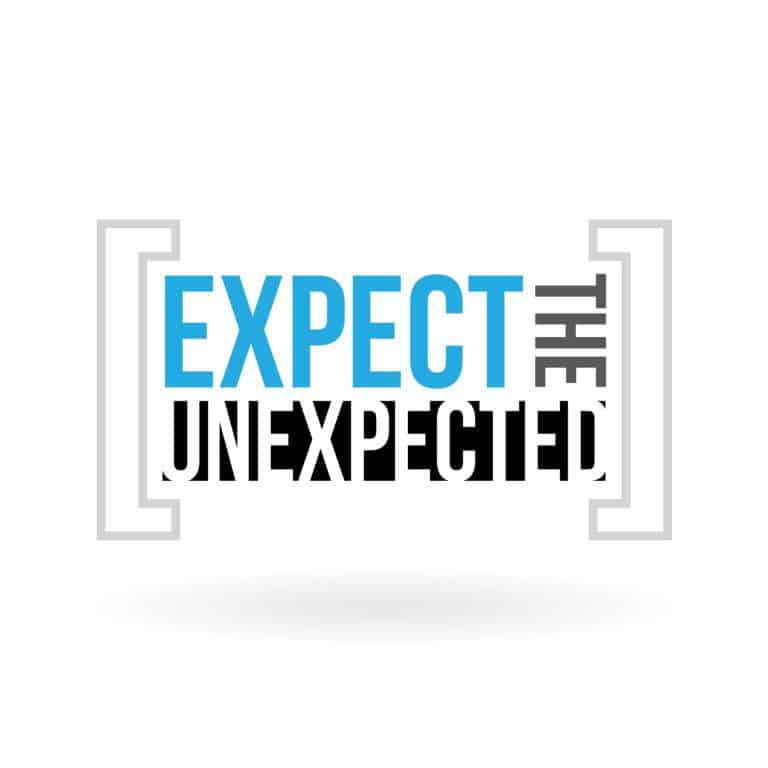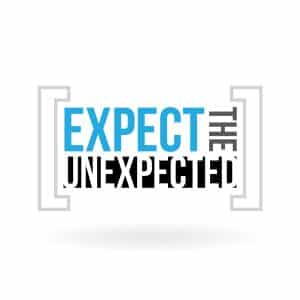 Does group coaching exist?
Yes! Group coaching is the most affordable way to get the coaching you need.
Most coaching groups charge a recurring monthly fee ranging from $40-$500/month.
Pricing relates directly to the level of access you have to your coach.
When can I expect to see results?
How the hell do I know? lol
This is one of the most popular questions always answered with an "it depends."
The bigger your concern, the more time it will take.
The more effort and interaction with your coach, the quicker changes are realized.
How Much Does a Life Coach Cost?
Life coaching isn't cheap.
The mental health stigma paired with high coaching rates is what holds most people back.
Here's what the average life coach costs per hour:
The average costs per hour for a life coach in the U.S. is $100-$175/ hour.
Clients often need at least 3-5 sessions or more to get results from coaching.
This varies and is a typical range to set realistic expectations.
Clients can have breakthroughs even in their first session!
The million-dollar question is:
"What's it worth to change my life?"
This is the question to ask yourself if you're feeling hesitant.
"We pay over $100 a month for a cell phone or spend over $120 a month for our morning coffee, right?"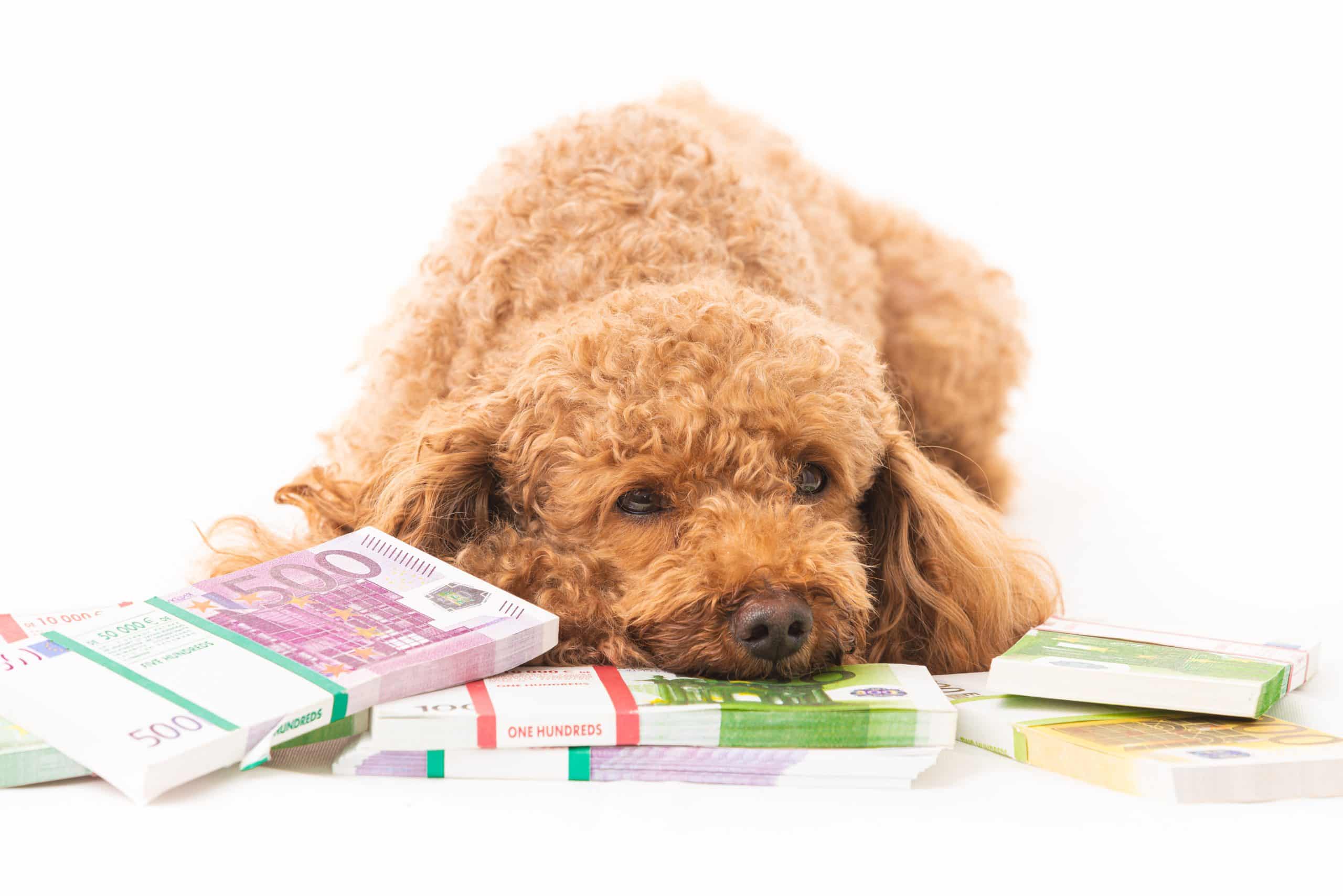 Is life coaching worth the price?
Ask yourself one simple question.
"How much is overcoming my fear of failure, anxiety, or changing my habits worth to me?"
Maybe it's time to pull the trigger?
What To Do Next
You're now better prepared to find a life coach near you that can help guide you down a better path.
If you want access to an amazing and transformational online life coaching program, shoot us an email to gain access.
This will be a private group coaching with weekly live calls and accountability, as well as a community of like-minded people for you to meet.
If you're looking for someone in your area specifically, we recommend using Thumbtack as your resource.
Click the image below to be directed to their website, and simply enter your zip code!
Enjoy the journey!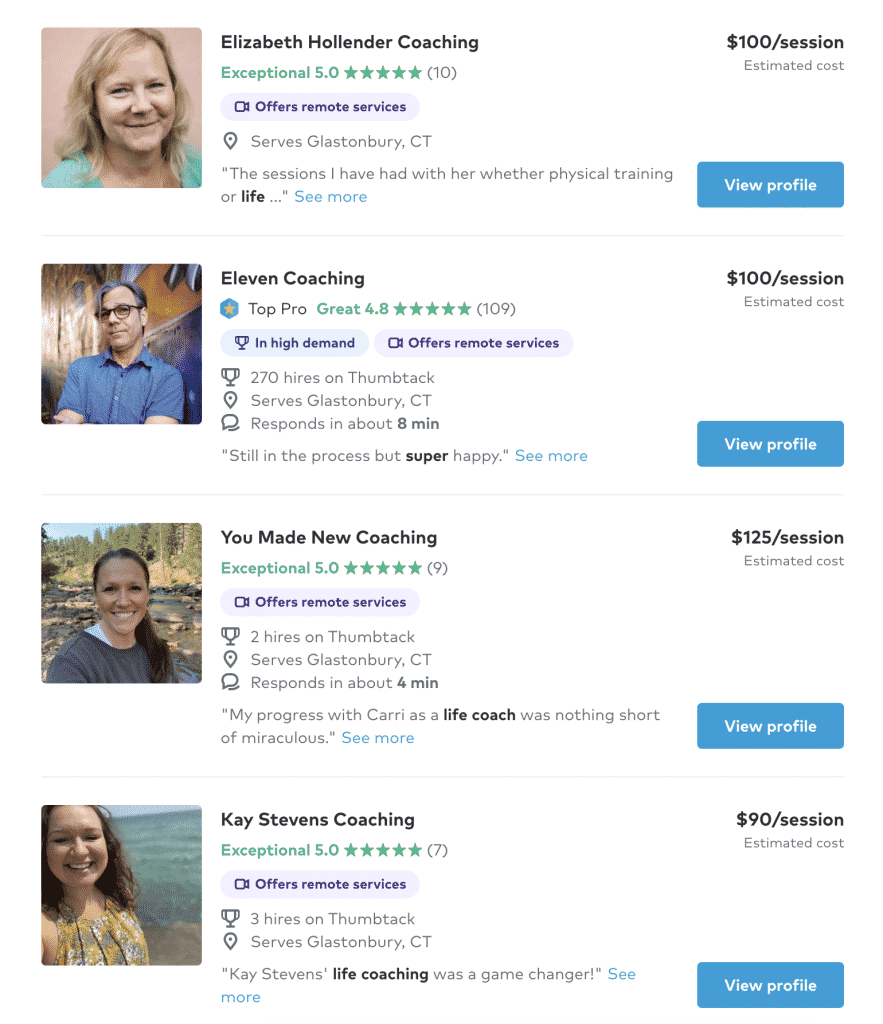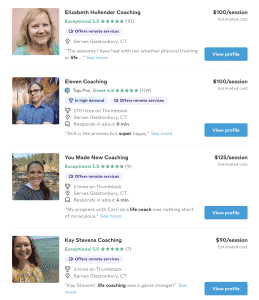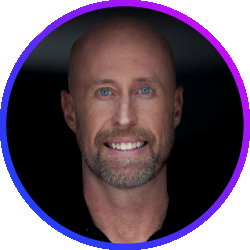 Latest posts by Dr. Jay Cavanaugh
(see all)