The quotes about manifesting you are about to read have tremendous power.
They will attract more love and success into your life under one condition.
"You must state those that resonate most with you daily while feeling an elevated emotion."
Which are your top 3?
Consider choosing at least one that resonates with you.
Consider making it one of your daily affirmations or adding them to your manifestation journal.
Quotes About Manifesting
"What you think, you become."
"Thoughts become things."
"It's already yours."
"All good things come to me."
"Energy flows where attention goes."
"Be the energy you want to attract."
"You manifest what you believe, not what you want."
"We receive exactly what we expect to receive."
"See yourself living in abundance, and you will attract it."
"Believe you deserve it, and the universe will serve it."
"Every intention sets energy into motion, whether you are aware or not."
3 Steps on How to Manifest Something
Many of us falsely claim we aren't able to manifest.
The truth is you're likely just not manifesting what you want.
We are all manifesting all the time.
Here are three steps to manifesting your desires:
1 – Get detailed and crystal clear on what you want.
2 – Believe and feel as if your wish has been realized.
3 – Repeat this process 3-9 times a day.
Are you willing to make this a daily habit?
If you do, you can be sure your desires will soon become a reality.
Conclusion
Manifesting is all about clarity, focus, feeling, and repetition.
You already have the power within you.
"You just need to guide this power to serve you."
If you need help manifesting, we have free resources and a private coaching group available.
Shoot me an email to gain access today!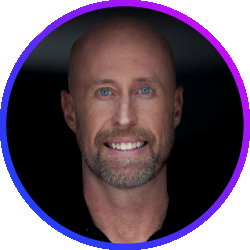 Latest posts by Dr. Jay Cavanaugh
(see all)