Using the power of daily motivational positive affirmations, the key to getting motivated is to pair the affirmation with an elevated emotion.
Most people make the mistake of stating affirmations in a lower vibrational emotional state.
According to a 2009 study by Joanne Wood, Department of Psychology, University of Waterloo, this mistake can be quite costly.
"Repeating positive self-statements may benefit certain people, but backfire for the very people who "need" them the most."
In this article, you will learn the best techniques to truly get motivated and more aggressively start manifesting more of the life end as you desire.
This article will be broken up into two main parts.
First, we will start off with positive motivational affirmations you can choose from.
Secondly, we will cover some very simple ways to elevate your emotional state before stating the affirmations you choose.
The key is to realize the two together have a compounding effect that is very powerful.
Let's get started.
What Are Motivation Positive Affirmations?
Motivation positive affirmations are powerful statements that help motivate a person using positive words in a phrase such as, "I am capable of anything I put my mind to."
These phrases are stated daily for optimal effect as they motivate someone to think, feel, and act.
All in a manner that is in alignment with the message behind the positive affirmation.

10 Best Motivation Positive Affirmations
These are some of the best motivational positive affirmations I have used with the professional athletes I coach.
You may find that one affirmation truly resonates with you and is used for an extended period of time.
You'll find other affirmations that work best in specific situations.
There is no right or wrong affirmation to choose from.
The true goal is to motivate and charge you to take actions that support and embody the affirmations you state.
The best motivational positive affirmations you can use daily are:
"Nothing can stop me!"
"I am confident, I am driven, and I am powerful."
"I put 100% effort into everything I do!"
"I laugh at fear and never buy into its foolish illusion!"
"My power is like a light switch turned on when I demand it!"
"Mistakes and failure are my fuel!"
"Adversity is what has always fed my growth!"
"I refuse to allow anything to stop me!"
"My resilience is my superpower."
"I thrive where most women crumble."
One of the biggest mistakes I see people make with positive motivational affirmations is forgetting to take actions that align with the affirmation.
For example, if I say, "nothing can stop me," and I am challenged that same day with a flat tire on the way to work, I had better fix that flat tire and get to work.
This honors the statement made earlier in the day.
It's recommended to state these affirmations while taking a small action soon thereafter to support and substantiate the affirmation.
Those who make the mistake of stating affirmations without a shift in energy state or action do not feel motivated by the effects of the affirmation.
Let's talk about raising your vibrational energy to turn this information into a powerful tool to help motivate you.
Best Ways to Use Positive Daily Affirmations for Motivation
Let's talk about how to make these affirmations work by using the power of The Vibe Mindset.
The Vibe Mindset is a way of thinking where you put focus energy attention on creating emotions that feed desired actions.
Most of us make the mistake of waiting until we feel it's time to act when the key is to act to feel.
None of us would if we all waited until we felt like going on a diet.
If we waited until we felt like going to the dump, our garbage bags would stock up in our basement.
If we waited until the time was right to find a new job, we would all retire from the first job we got.
How do we shift our emotional state when we don't feel like it?
I'll make this simple by giving you a real example of exactly what I did yesterday to work out instead of making a martini.
To be honest, after a long week and a newfound recipe for the ultimate martini, I was ready to make a drink before dinner and enjoy my Friday evening.
My intention earlier in the day was to work out; however, things got busy.
I got myself to work out when I first said, "let's just put a workout outfit on and see what happens."
I found humor in such small meaningless tasks that wouldn't prove so meaningless in a few moments.
Next, I said, "why don't you just stand on the elliptical and look outside to the window next to it?"
Keep in mind, at this point; I still had not committed to working out.
I hadn't taken any actions that took much effort; however, what happened next was what was most important.
I hit the start button.
Without even thinking about it, I pushed the start button on the elliptical and started moving my body while watching my favorite YouTube videos on creating habits.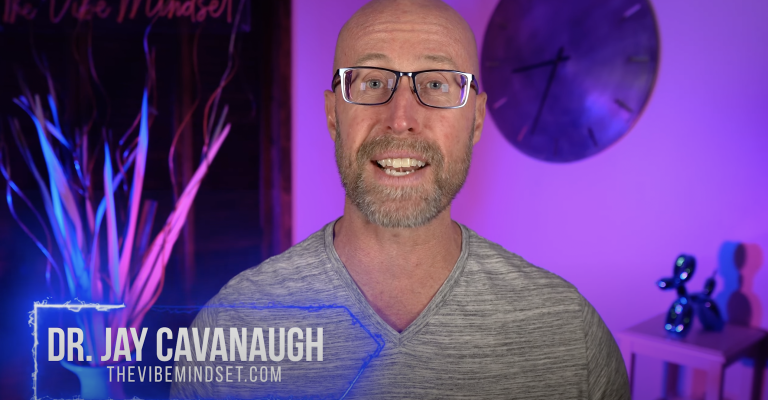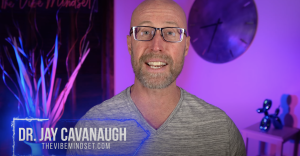 Before you knew it, I was getting educated and started to sweat as my heart rate rose.
20 minutes later, I realized what I had done, then continued to work out for another 30 minutes without much thought or effort.
As a matter of fact, I had to stop myself from working out as my girlfriend arrived home.
The takeaway is emotions can be created on-demand.
Emotions reside in your body, so the key is to move your body in a way that raises the vibrational frequency.
Try moving your body by walking, running on a treadmill, dancing, or simply jumping up and down for no reason.
Pair this exercise with one of the powerful positive daily affirmations for motivation above and take a small action in alignment with that affirmation.
Before you know it, you will start to believe the affirmations you state as you will have created the evidence to support them.
Over time, this will soon become a part of your identity, sense of self, and the person you are.
You'll soon be defined as a motivated person instead of a person seeking motivation.
You got this!
Next Steps
If you want some help putting these tips into action, check out our Masterclass.
It will give you all the steps above plus plenty more to help keep you focused and on track.
Don't forget you are not the problem, your lack of a system that serves you and positive habits that move you in the right direction are all that's missing.
Refuse to beat yourself up, start something new and different, and watch how quickly your life will change.
Motivation is one movement away!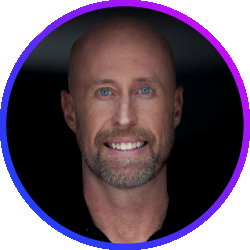 Latest posts by Dr. Jay Cavanaugh
(see all)